I have something special for you today! Earlier this year, Alison Jeatt, one of our readers, sent me a picture of an absolutely gorgeous Precious Moments card she made based on one of my ideas. And I am so thrilled to be able to share it with you, so here it is: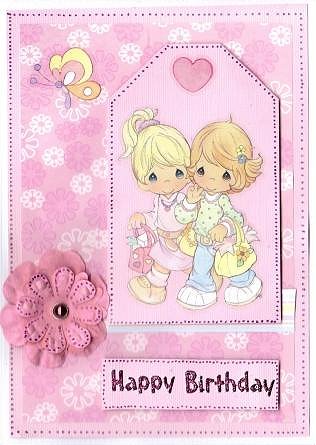 Isn't it adorable?!?
Alison's card is based on one I created last year using our Precious Moments Friendship stickers.
Click Here To View Precious Moments Friendship Stickers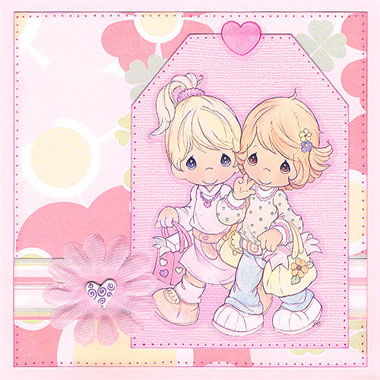 If you would like full instructions on how to create this card, please visit:
http://www.stickersnfun.com/precious-moments-card-making-ideas/
Of course, Alison has personalised her card to suit her needs. For example, she has chosen a rectangular shape instead of a square, her floral embellishment is layered whereas mine is not and she has added a 'Happy Birthday' message and a sweet butterfly sticker.
I try to design all my cards and layouts so that you can adapt them to suit your projects and your style.
Have you tried any of my ideas on your own creations? I'd love to see them and share them with our readers. If you would like to have your work featured here, please send an email to [email protected]
And please, let Alison know what you think of her card by leaving her a comment below.
Thanks so much for sharing Alison!