This week I've been playing around with a mini album I am making of our visit to Tokyo Disneyland in 2006 and some fun paint splat stickers from Reminisce.
Click Here To View Our Range Of Reminisce Stickers
Here are some of my results.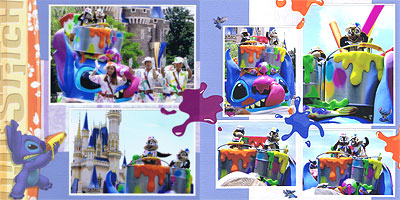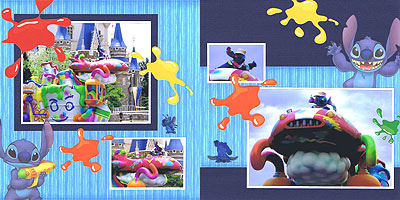 These are the first four pages of my album. The album itself is 8×8. I have used Beary Patch Blueberry Stripes paper, Creative Imaginations Purple paper, dark blue Bazzill cardstock, light blue Bazzill cardstock, white cardstock, paper from a Disney Lilo and Stitch notepad I found in Japan, blue ink, a blue pen, Disney Store Japan Stitch stickers and Reminisce Paint Splats stickers.
These photos are of the Stitch parade that ran for a limited time at Tokyo Disneyland. One of the key elements of the parade was the notion that Stitch had been making a mess and splattering paint all over anything and everything so the Paint Splat stickers from Reminisce were perfect. They'd work well for pages of your little ones making a mess too!
Click Here To View Our Range Of Reminisce Stickers
I'd love to hear what you think. Please leave a comment in the comments box below.