Brand new Sticko stickers have just arrived here at Stickers 'N' Fun. They are by far our most popular range of scrapbooking stickers and it's not hard to see why. The fun and sophisticated designs feature a wide range of themes and styles to suit everyone. There's everything from Christmas favourites to back to school to summer vacation and much more (the beautiful butterflies and the adorable ladybugs are personal favourites of mine).
Click Here To View Our Full Range Of Sticko Stickers
I also love that they come in a variety of types. Some are flat stickers accentuated by glitter, others are made of vellum for that soft effect, others are three-dimensional to give your layouts pop and others are made of epoxy for that extra special touch.
And scrapbooking with them is so much fun!
While looking around on Sticko's official website, I found two gorgeous scrapbooking pages I just had to share with you. This one is my favourite: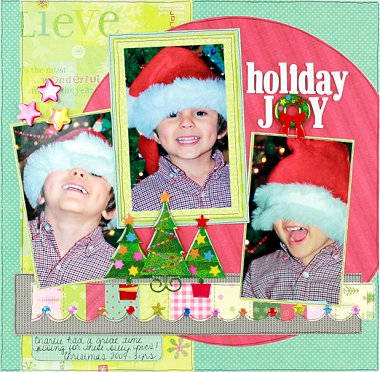 Artist: Dana DeCarlo
This layout uses Sticko's Christmas Trees N Stars Epoxy stickers to add a sense of Christmas cheer to an already joyful layout. I particularly love how the Christmas wreath sticker has been used in place of the 'O' in 'Joy.' So cute!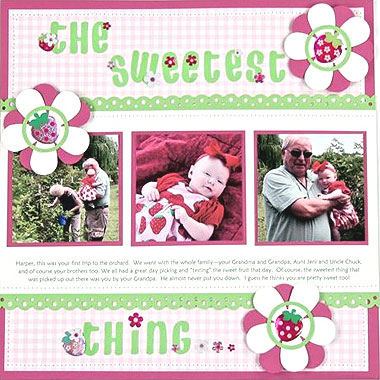 Artist: Nicole Ratzlaff
This layout uses Strawberries Epoxy stickers to embellish both the flower accents and the title to create a very sweet little girl scrapbooking layout. Using strawberries as the centre of my flowers is not something I would have thought of myself, but it's a fabulous idea!
These are just two of the thousands of things you can do with Sticko's unique range of stickers. Why not select your favourite designs and see what you can create!
Click Here To View Our Full Range Of Sticko Stickers
I'd love to hear what you think of these Sticko stickers ideas. Please leave a comment in the comments box below.