Posted on February 28, 2013 by Jennifer Gormly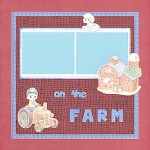 Sandylion stickers have been around for as long as I can remember. I loved them as a kid and in fact, I had sticker albums full of them. And since I started scrapbooking, I just can't get enough of them. There are just so many gorgeous designs to choose from and they always give my [...]
Continue Reading - Scrapbooking With Sandylion Stickers
Posted on February 13, 2013 by Jennifer Gormly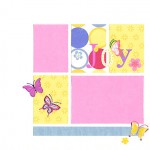 Sticko stickers are great for scrapbooking. They are so easy to use, they always look fabulous and there are always so many styles and themes to choose from. So this week, I chose one of my favourite butterfly designs and created a brand new scrapbooking layout.
Continue Reading - Scrapbooking With Sticko Stickers
Posted on July 16, 2012 by Jennifer Gormly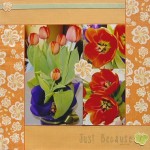 Sometimes your photos are so engaging in themselves that you do not want to place anything on your page to distract the viewer from their beauty. When in this situation, you just need a splash of colour, simple patterns and simple embellishments to truly showcase your photos.
Continue Reading - Showcasing Your Photos With Scrapbooking Ideas
Posted on November 14, 2010 by Jennifer Gormly

You've probably noticed by now that I adore butterflies and I incorporate them into my scrapbooking layouts as much as possible. And the Sticko range from EK Success has some of the best butterfly scrapbooking stickers around!
Continue Reading - Butterfly Scrapbooking Stickers
Posted on October 20, 2009 by Jennifer Gormly

Butterfly stickers are probably my all time favourite type of stickers. My albums are literally full of them. I just can't help it! They are so pretty! And there are so many designs and styles to choose from!
Continue Reading - Butterfly Stickers