Sticko stickers are great for scrapbooking. They are so easy to use, they always look fabulous and there are always so many styles and themes to choose from. So this week, I chose one of my favourite butterfly designs and created a brand new scrapbooking layout.
Click Here To View Our Range Of Sticko Stickers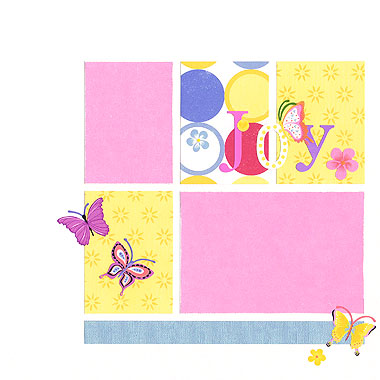 Materials Used: White Bazzil cardstock, pink cardstock, blue Bazzil cardstock, Kaisercraft scrapbooking papers, Doodlebug alphabet stickers and Sticko Colourful Butterflies stickers.
This layout was a lot of fun to make. I love the bright cheerful colours and the streamlined arrangement of the different elements on the page.
If you would like to give it a go, it is very quick and easy to recreate. All you need are a few pieces of co-ordinating papers and cardstock in the colours and patterns that match your photos and your favourite Sticko stickers.
When embellishing your page, don't forget to use some of your stickers to dress up your title. It's a great way to give your layout a personal touch and a unique look. On my scrapbooking layout, I have dressed up the letters of my title with a butterfly sticker and a small heart sticker. I have also drawn attention to them by placing flower stickers around my title. It gives my page that extra special touch.
You might also like to consider matting some of your stickers with cardstock. It gives them a little more dimension and helps them stand out from your page.
I hope you like my new creation using butterfly Sticko stickers.
Click Here To View Our Range Of Sticko Stickers
I'd love to hear your thoughts and ideas for using Sticko stickers on your layouts and what you think of this page. Please leave a comment in the comments box below.