Last week my Mum celebrated her birthday so I decided to make her a birthday card using some of our brand new kawaii stickers from popular Japanese brand, Mind Wave.
Click Here To View Our Full Range Of Mind Wave Kawaii Stickers
Mum has always loved flowers, so I chose to use these Mignon Fleur Flowers kawaii stickers.
I chose the large flower arrangement sticker as my centrepiece and created this birthday card for my Mum: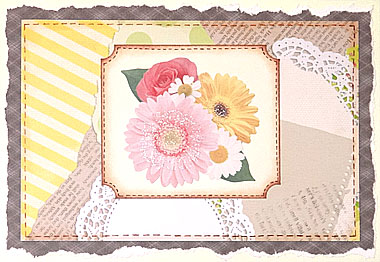 I layered several patterned papers and cardstock to help create my backdrop. Firstly, I used a dark brown pattern paper with torn edges to anchor my card design and give it texture. I then used the patterned backing card that came with the Mind Wave stickers for the main pattern of my background. I embellished it by inking the edges with two shades of brown ink and using a pen to draw in a dashed border.
I then cut a piece of light brown cardstock and again inked the edges and drew in a dashed border to help draw attention to it. Finally, I placed my flower sticker in the centre of it.
I even added glitter accents to the flowers to make them sparkle and stand out. It gave them that extra special touch for this special occasion.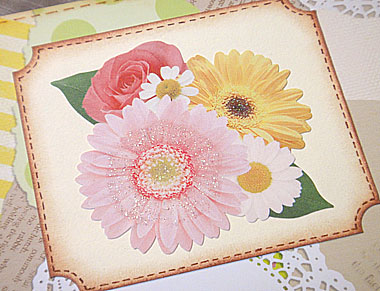 And there you have it…my Mum's birthday card! I hope you like it.
Click Here To View Our Full Range Of Mind Wave Kawaii Stickers
I'd love to hear what you think of our new Mind Wave kawaii stickers. Please leave a comment in the comments box below.