Posted on January 22, 2014 by Jennifer Gormly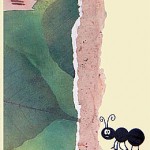 Yesterday we celebrated my Dad's birthday. We had a wonderful family day with yummy food (I made a salmon quiche) and good company. And, of course, for the occasion, I made my Dad a cute birthday card.
Continue Reading - Cute Birthday Card Idea
Posted on October 3, 2010 by Jennifer Gormly

I don't know about you, but I always seem to have lots of photos from zoos, animal theme parks and aquariums so this week I thought I would take a stroll on the wild side and experiment with some adorable new Party Animal rub-ons from Imaginisce.
Continue Reading - Animal Rub-Ons