Christmas is sneaking up on us so it's time to start thinking about some Christmas card making ideas! Handmade Christmas cards really are the perfect way to show your loved ones how much you care by making something special just for them.
If you're like me though, the problem is your list of cards to send is quite long and make card after card can not only be time consuming but a little draining on your creative juices.
That's why, every year I turn to my card making sketches. They just make the whole process so much easier so it becomes a lot more fun and a lot less like a chore!
If you're not familiar with how card making sketches work, I'll show you:
This is a sketch from 50 Card Making Sketches: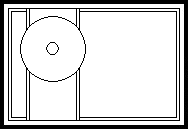 I used this card making sketch to create this Christmas card: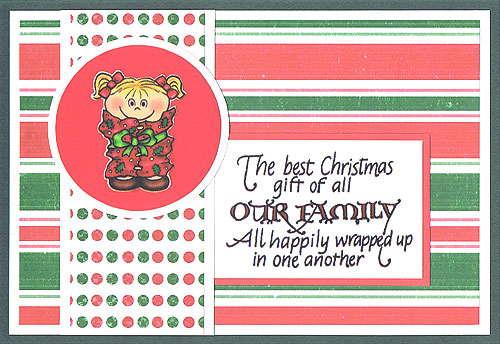 Supplies Used: Green cardstock, white cardstock, red cardstock, Bo Bunny Christmas papers and Heartwarming Christmas stickers.
As you can see, my Christmas card follows the same basic design elements as the card making sketch. They both have a matted rectangle as the background, a strip down the left side and a circle as the main feature.
The sketch showed me exactly what to do so I didn't sit there umming and ahhing over everything, but I could still express my creativity by choosing my own colours, patterns and stickers. I have even added an extra rectangle so I had a place for my sentiment.
Card sketches are so easy to use and give you a starting point for your design. You don't have to waste time staring at blank cardstock wondering what to do. Instead you can power through that long list of Christmas cards you want to make while having fun and being creative at the same time.
This is just one of the card making sketches featured in my 50 Card Making Sketches book at:
http://50cardmakingsketches.com
If you are stuck for Christmas card making ideas this Christmas, make sure you get your copy of my Card Making Sketches. You'll surprised at how easy making Christmas cards this year will be. And you are sure to create handmade Christmas cards your loved ones will adore and treasure.
Get your copy today, at: