We've had high dramas at our place this week. The water main in our neighbour's front yard burst sending rivers of water down into our place completely flooding our driveway and our garage (also known as our storeroom). It was not the best thing to wake up to in the morning I can tell you! But, we didn't have time to really dwell on it…we had to start clearing the garage and try to get rid of all that water.
Rather than try to explain the scene to you, I thought you might like to see some photos. So here goes:
Photo #1: Welcome to our swimming pool….err, I mean our home. Perhaps we should move the car!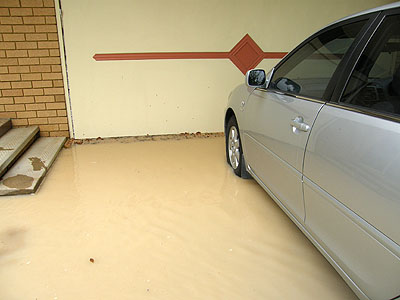 Photo #2: I know it's fashionable to have a water feature or two in your garden, but these waterfalls aren't quite what I had in mind.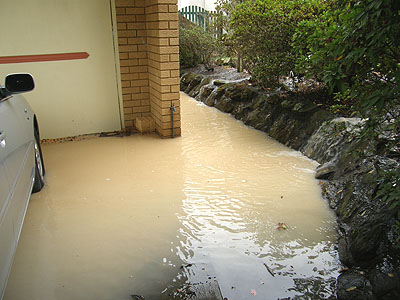 Photo #3: Oh look! We've got our own personal river. Oh wait! Wasn't that our side path?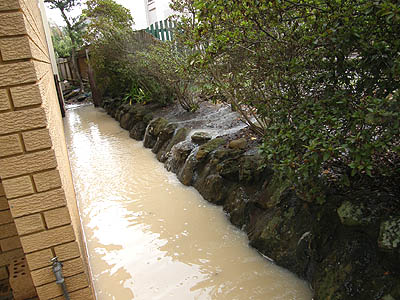 As you can imagine, we have quite a mess to clean up now and we will be cleaning for days. But we are extremely thankful that nothing too valuable was lost…just some furniture and bits and bobs that can be replaced.