A lot of you wanted to know what James did for my 30th birthday, so I thought I'd spill the beans here.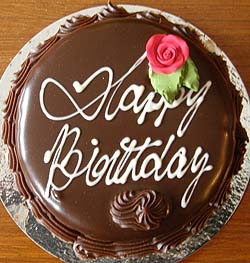 James always makes a huge effort to make me feel special on my birthday, but this year, he outdid himself. It started with insisting I take several days off – no work, no housework, no nothing. I haven't done that in years! It was so relaxing not to have to worry about anything. He took care of everything from running our business to getting meals to vacuuming the floor. I just had to sit around watching DVDs or doing whatever I wanted. I know it doesn't sound like much, but it was wonderful!
On the 19th (my actual birthday), I woke to breakfast in bed followed by a collection of wonderful presents – beautiful pink flowers, a box of chocolates, ALL the DVDs on my want list (we have quite a collection of DVDs) and some beautiful Asian style stamps he knew I wanted (now I just have to find something to make with them).
He then took me to the matinee performance of Billy Elliot. If you are in Sydney and you haven't seen it yet, I highly recommend it. It was incredible. The kids are amazing, especially Billy and Michael. And if you've ever wanted to see giant dancing dresses, this is the musical to see. Lol!
That night we had a quiet night in, snuggled up on the couch watching DVDs. It was the perfect end to the perfect day.
Thank you so much to everyone who helped James make my special day what it was. It was so nice to be spoilt and he couldn't have done it without you!