New 3D Reminisce stickers have just arrived in store. This adorable range of unique stickers is perfect for adding that little something special to your scrapbooking and paper crafting projects.
Click Here To View Our Full Range Of Reminisce Stickers
There are so many different designs to choose from. Some are cute and fun…perfect for layouts of your kids and kids birthday cards. After all, you can't help but smile when you see these cheerful monkeys!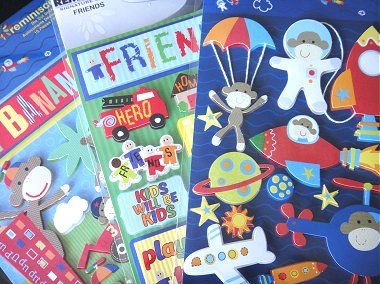 Or these adorable snow bears. And as you can see, they will really make your pages pop…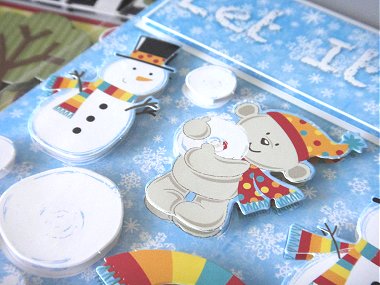 Of course, there's more than just cute and cuddly. There are also plenty of stylish and sophisticated designs for your more refined paper crafting projects. My favourites are the family designs. They are perfect for expressing how you feel about the special people in your life.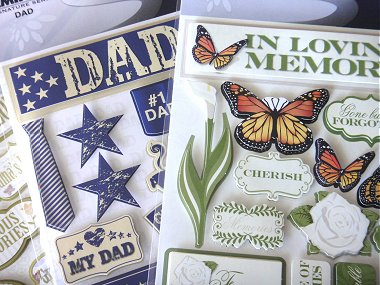 These are just a few examples of this wonderful new range of 3D stickers from Reminisce Designs. Browse through them all to find the perfect one for your scrapbooking needs.
Click Here To View Our Full Range Of Reminisce Stickers
I'd love to hear what you think of these 3D Reminisce stickers. Please leave a comment in the comments box below.